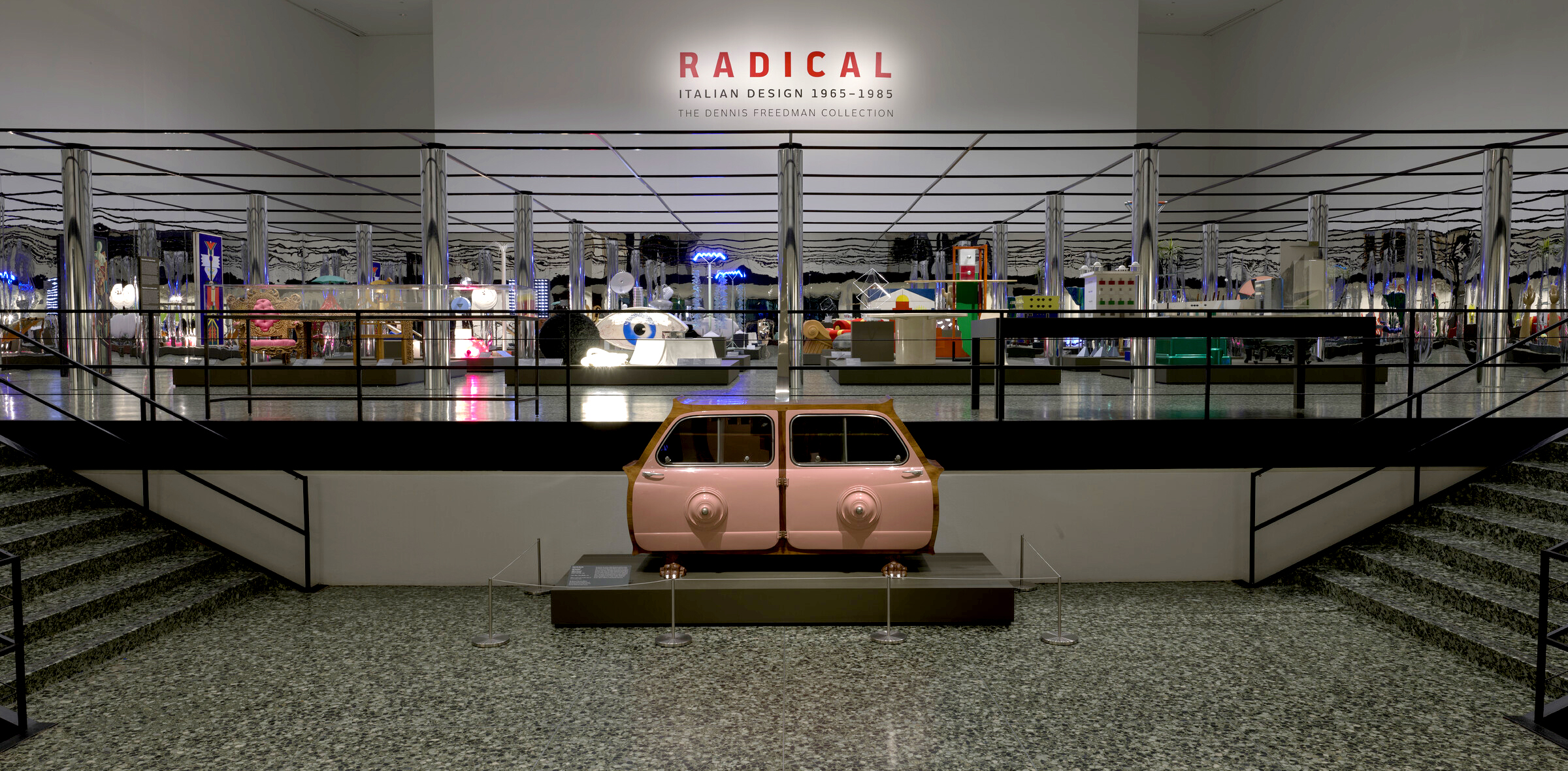 Year: 2020
Status: Completed
Location: Houston, TX
Photographs by: Museum of Fine Arts, Houston
The exhibition design considers two opposing ideological views, the concepts stemming from the Italian Radical group, Archizoom, and their never-realized model of "No Stop City" with Mies van der Rohe's addition to the Museum of Fine Arts, Houston. The former was an anti-consumerist collective whereas the latter was an icon of efficiency adopted as the architectural aesthetic of capital corporations. Our design situates the "radical" tables, sofas, chairs, stools, and lamps within a democratic, universalizing, and infinite grid formally inspired by the building within which it sits. By doing so, the specific character of the exhibition itself, the exhibition objects, and the exhibition viewers are amplified, prioritizing the uniqueness of the individuals over the reductions required for categorization.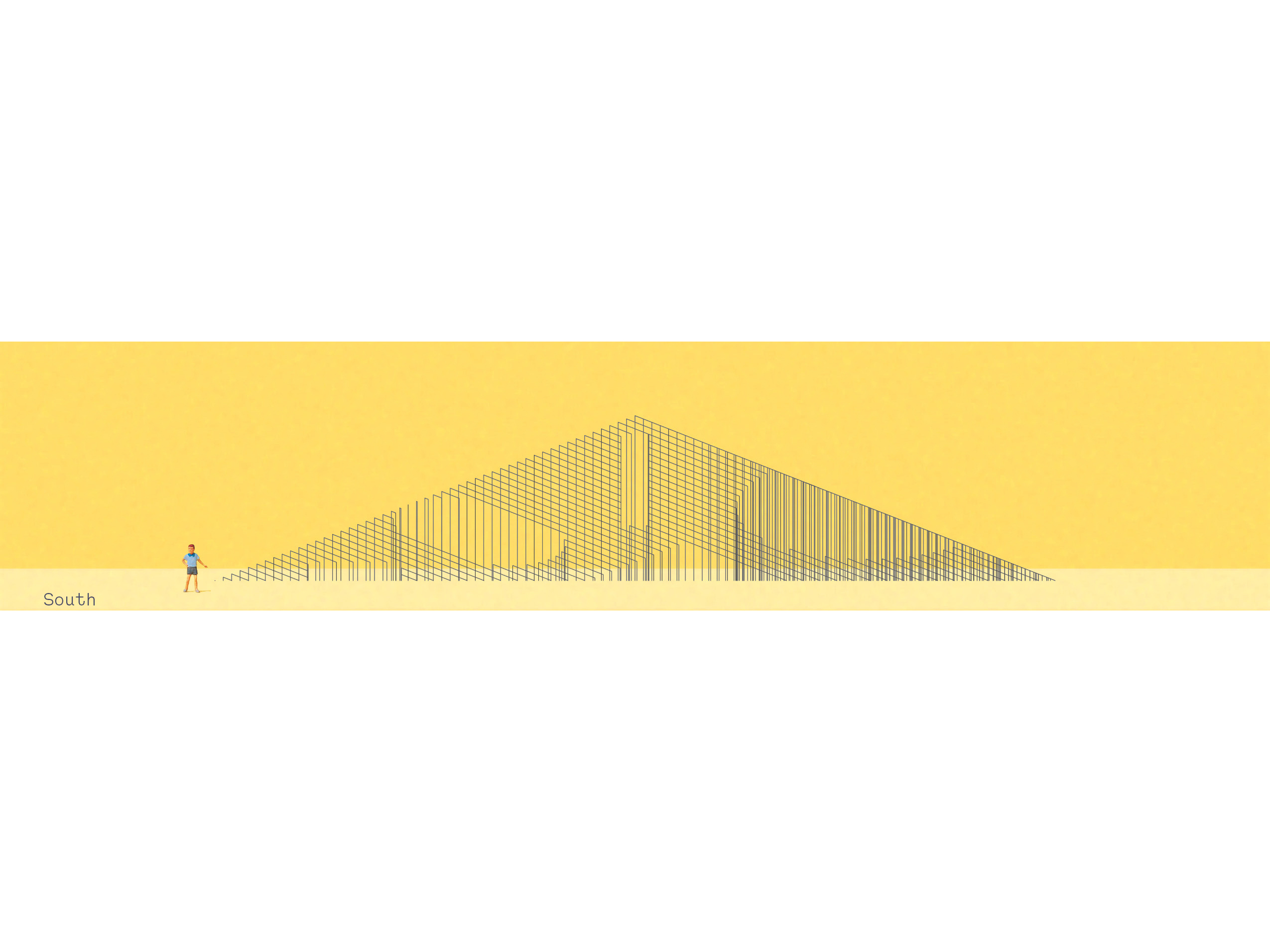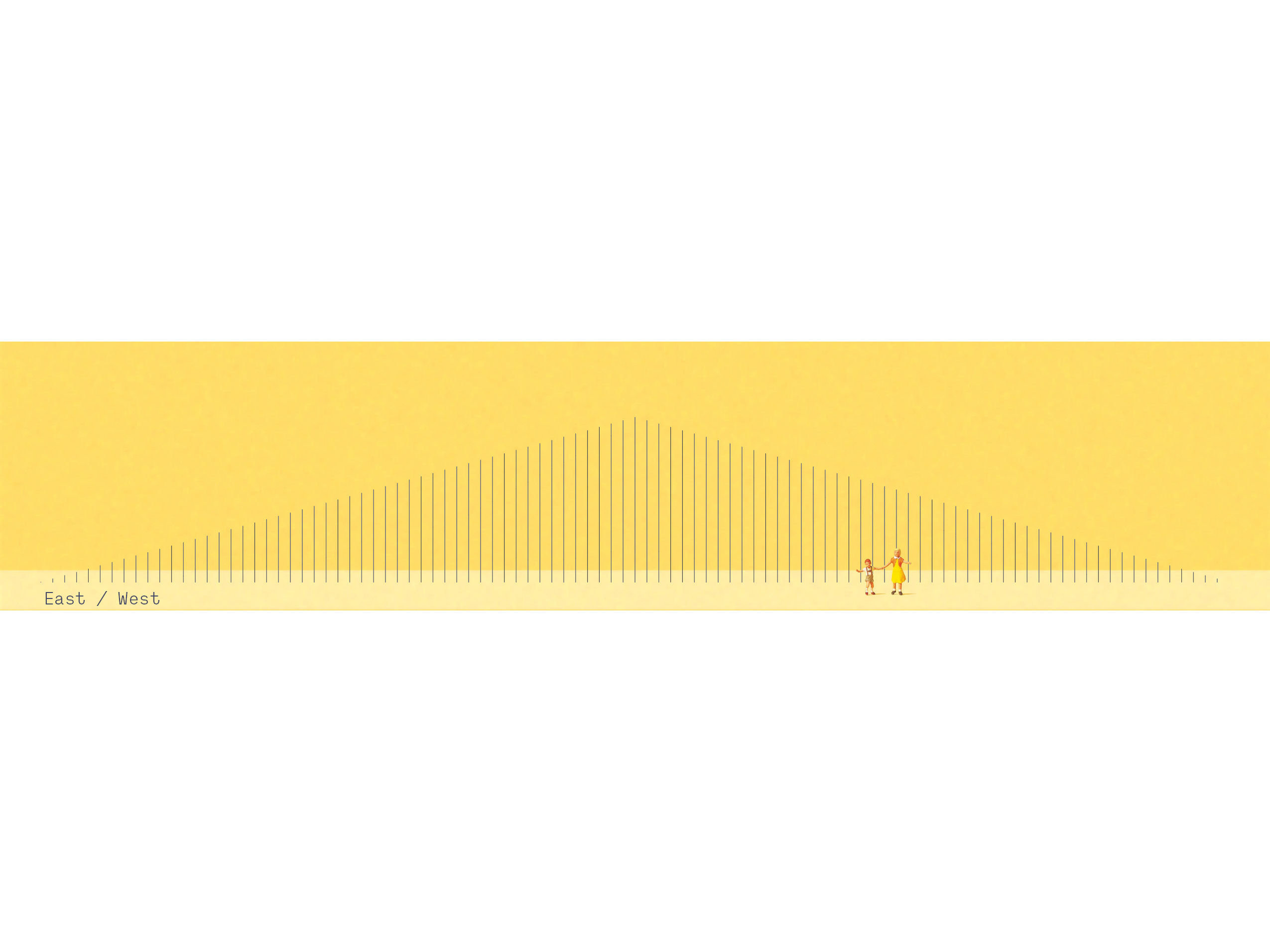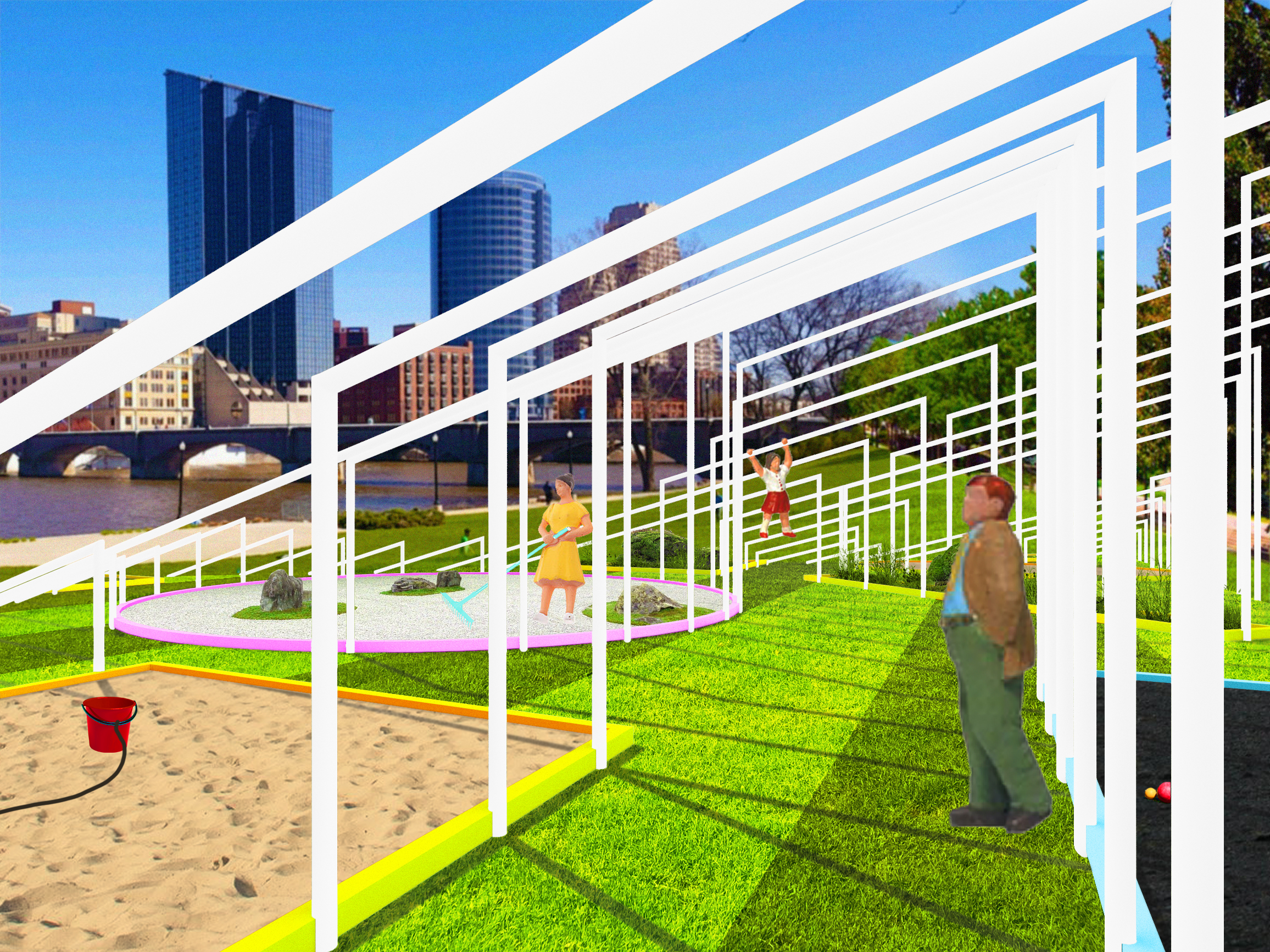 Year: 2020
Status: Competition Finalist
Location: Grand Rapids, MI
Play is a fundamental human action that is nearing extinction today. It provokes curiosity,it expands knowledge, and it brings joy to individuals and groups alike. As a reaction tosocietal trends of divisiveness and negativity, Froebel proposes a temporary halt on ourcurrent ideological trajectory, reintroducing play as a means to bring people together. Playspaces within the installation use a series of linear elements to create the visualappearance of a pyramid. Open framework creates the appearance of mass throughminimal built structure and rooms are established by a simple treatment of the ground withnatural materials and processes (gravel, sand, planting, mowing). The visitor is encouragedto move around the exterior of the playspace, where from certain viewpoints the pyramidwill appear complete or from others the pure geometry dissolves entirely.